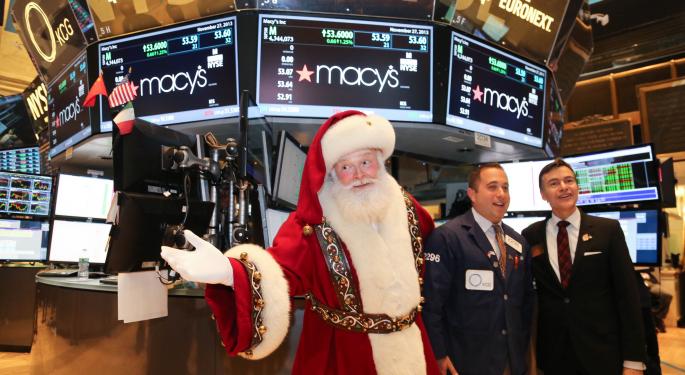 Is there any hope for a Santa Claus rally this year? What are the chances the markets could reverse the worst December since 1931?
A Santa Claus rally, which would begin on Monday, is a very specific event. It is the tendency for the market to rise in the last five trading days of the year and the first two of the New Year. According to the Stock Trader's Almanac, it is good for an average gain of 1.3% in the S&P since 1950.
What caused the Dow Jones Industrial Average to have its worst week since the financial crisis in 2008, down nearly 7 percent and cause the Nasdaq to close down into bear market territory?
The Federal Reserve's rate hike on Wednesday drove the losses this week and investors were hoping for a more dovish tone regarding future rate hikes. Despite the fact that Chairman Powell reduced the projected number rate hikes from three to two and reduced the neutral rate to 2.8% from 3%.
In my humble opinion, President Trump is partly to blame for the severity of the losses this week due to his criticism of the Fed.  He backed Powell into a corner and forced him to show that the Fed is an independent institution. (the Fed could have put more emphasis on being data dependent) According to some reports, Trump has also discussed firing Powell privately because of his frustration with stock market losses in recent months.
In an extensive interview at the White House on Thursday, Trump's trade adviser, Peter Navarro said that it would be "difficult" for the U.S. and China to arrive at an agreement after the 90-day period of talks unless Beijing was prepared for a full overhaul of its trade and industrial practices.
Political chaos in Washington with partial government shutdown, sudden withdrawal of troops out of Syria and the resignation of Defensive Secretary Mattis.
Investors are still worried about:
A slowdown in economic growth as more companies scale back their sales growth and profit outlook for 2019
Fear that a flat yield curve will invert if the Fed continues to hike short-term interest rates
The unwinding of the Fed's balance sheet will reduce the availability of credit for corporations
The trade war with China will escalate causing more inflation
More economists are jumping on the recession bandwagon for 2020
Political chaos in Washington will get even worse when the Democrats take power in January
A dead cat bounce is a possibility in January
A dead cat bounce is a small short-lived recovery from a prolonged decline or a bear market that is followed by the continuation of the down turn. You need nerves of steel to trade a dead cat bounce but for long-term investors it could be a good time to reduce market risk and re-balance your portfolio.