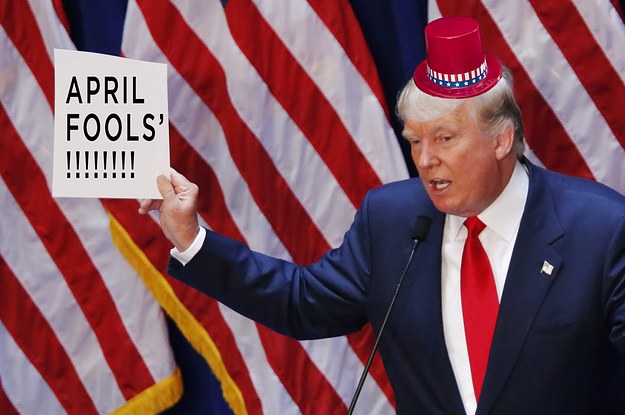 Let me start with Larry Kudlow, the Director of the National Economic Council, who said back in April of 2018 that he believes the U.S. tax cuts could generate GDP growth of 5 percent annually for a short time. The U.S. economy did manage a 4.2% GDP growth in the second quarter of 2018 but the annual rate was only 3.1 percent. Sorry, forever Trumpers but Obama had 2.9% GDP growth in 2015 without the tax cuts.
GDP growth projections even fooled the Federal Reserve which signaled three rate hikes for 2019 but the slow down in world economic growth has forced the Fed to put any more rate hikes on hold. Market watchers believe there is a strong possibility that the Fed may have to cut rates if U.S. growth continues to slow down.
April fools : Tax cuts will for pay themselves
The budget deficit grew 77 percent in the first four months of fiscal 2019 compared with the same period in 2018, the U.S. Treasury reported earlier this month. The total deficit was $310 billion up from $176 billion over the same four-month period a year earlier. The cause of the massive increase, according to Treasury officials: tax revenues fell dramatically and government spending increased significantly. Even worse news is that the budget deficit is projected to exceed $1 trillion in 2020.
The national debt, which has exceeded $21 trillion, will soar to more than $33 trillion in 2028, according to the non-partisan Congressional Budget Office (CBO). By then, debt held by the public will almost match the size of the nation's economy, reaching 96 percent of gross domestic product, a higher level than any point since just after World War II and well past the level that economists say could court a crisis.
Trump campaigned on a promise to shrink the country's trade deficit, arguing loudly during campaign stops before and after taking office that bad trade deals have allowed other countries to take advantage of the United States. Trump imposed tariffs as a way to reduce the trade deficit with America's trading partners.
April Fools: Imposing tariffs will reduce the U.S. trade deficit
The U.S. trade deficit hit a 10-year high in 2018, growing by $69 billion, according to figures released March 6 by the Census Bureau. Trump's constant verbal blasts and a number of arm-twisting PR stunts focused on efforts to revive American manufacturing and reduce dependence on imported goods such as steel and other materials failed to produce any meaningful results.
Trump promised to scuttle all those bad trade deals and replace them with pacts that would re-energize our country's manufacturing sector. Very little has happened on any of those items during the past two years.
Yes, Trump pulled the United States out of the Trans-Pacific Partnership and renegotiated the North American Free Trade Agreement, both of which he called some of the "worst" deals", and he's currently pursuing separate deals with China and the European Union.
It's important to note, however, that Trump has signed just one new trade deal, with South Korea. The NAFTA replacement, known as the US-Mexico-Canada Agreement, still needs to be approved by Congress and lawmakers on both sides of the aisle have raised concerns. Canada and Mexico will not ratify the new agreement unless the U.S. remove the tariffs on steel and aluminium
So far, engaging in trade wars with just about any country America does business with has not delivered promised results of more jobs for U.S. workers. Companies are not relocating manufacturing plants back to America.